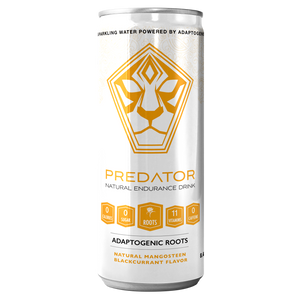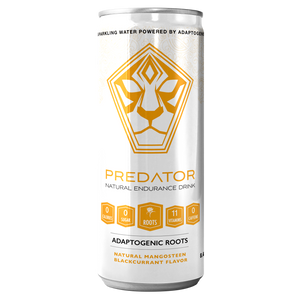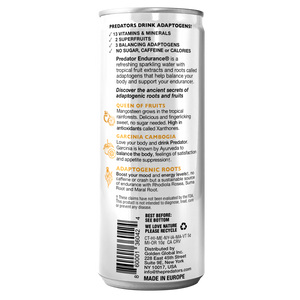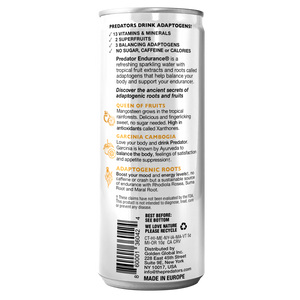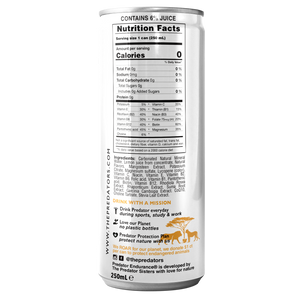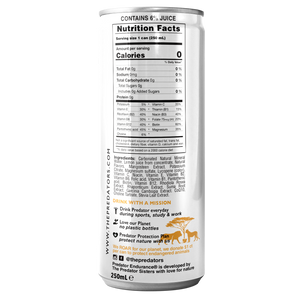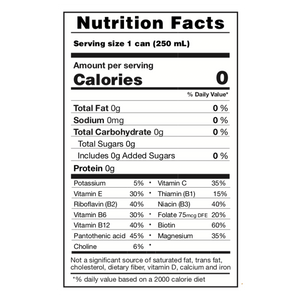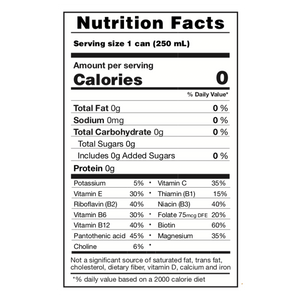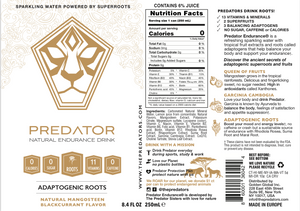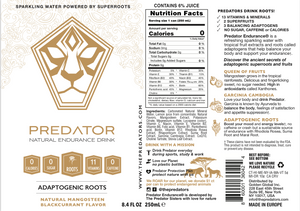 On Sale
Predator Endurance White 12-pack
Transform your health and wellbeing with the power of Predator White. This sparkling Alpine water from the Austrian mountains is infused with the tropical flavors of the rainforest, including the "Queen of Fruit," Mangosteen, and the deliciously taste of Blackcurrant. Our formula also contains exclusive adaptogens, vitamins and minerals, chosen for their exceptional bioactivity and carefully preserved for maximum health benefits. Every aspect of our product, from the ingredients to the packaging, is carefully selected to ensure a positive impact on your health and the planet. Experience true invincibility, resilience, and inner harmony with Predator White.

Get the most out of your health and fitness with Predator Endurance. Our unique formula, made with Adaptogens: Rhodiola Rosea root, Leuzea root and Suma root, delivers unparalleled adaptogenic benefits to improve your endurance, reduce stress, and supports your goals. Unlike other energy drinks, Predator Endurance is free from caffeine, taurine, guarana, and other harmful ingredients that can cause adverse effects.
You can rest easy knowing that our product is free from sugar, artificial sweeteners, preservatives, and any other unnatural ingredients, so you can feel confident in your choice.


• Adaptogenic herbs and roots: Rhodiola Rosea, Suma root and Leuzea root
• 11 vitamins & minerals
• 0 sugar, 0 calories, 0 caffeine
• Recommended by Naturopaths
• Endure, hydration and recovery
• Enjoy the pure, natural benefits of Predator without any of the unwanted additives
• Predator is completely free of sugar, calories, caffeine, and artificial flavorings, sweeteners, preservatives, and colors, so you can feel confident in your health-conscious choice.