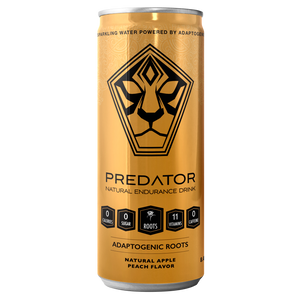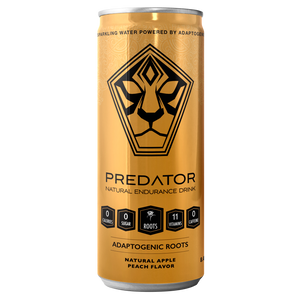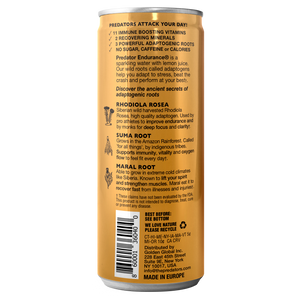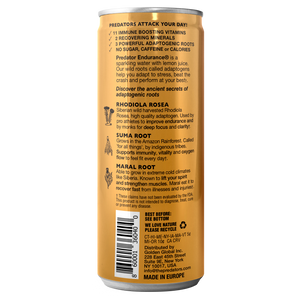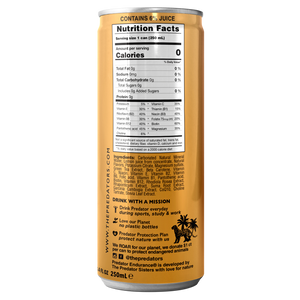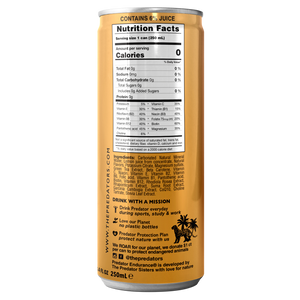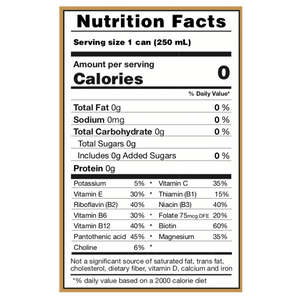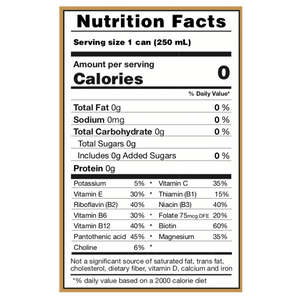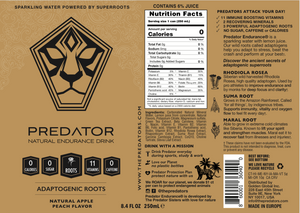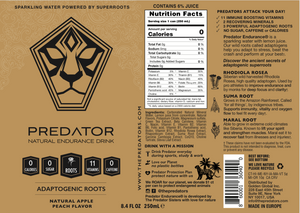 On Sale
Predator Endurace Gold 12-pack
Experience the ultimate health boost with Predator Gold. This sparkling water, sourced from the pristine Austrian mountains, is enriched with powerful adaptogens, essential vitamins and minerals, and boasts a delicious and delicate apple and peach flavor. Our commitment to your health and the planet shines through in every aspect of our product - from the carefully selected ingredients and sustainable packaging, to our dedication to promoting health and preserving the earth's resources. Choose Predator Gold for a truly healthy and responsible drinking experience
Step into a new realm of health and wellness with Predator's unmatched adaptogens. Our unique blend of Rhodiola Rosea and Leuzea root, hand-harvested from the wilds of Siberia, have been scientifically proven to enhance endurance and bolster mental toughness. Suma root from the Brazilian rainforest, round out this superior formula. With a powerful combination of adaptogens, vitamins and minerals, Predator Endurance naturally boosts your endurance and reduces stress, all without relying on stimulating ingredients such as caffeine, taurine or guarana.
Say goodbye to sugar, artificial sweeteners, and confusing, hard-to-pronounce ingredients, and say hello to a healthier, more radiant you with Predator Endurance.
Adaptogenic herbs and roots: Rhodiola Rosea, Suma root and Leuzea root 
11 vitamins & minerals
0 sugar, 0 calories, 0 caffeine
Recommended by Naturopaths
Endure, hydration and recovery
Predator is free from: sugar, calories, caffeine, artificial flavorings, artificial sweeteners, artificial preservatives or artificial colors.
With every sold Predator can we donate to the Predator Protection Plan for endangered animals and their habitat.