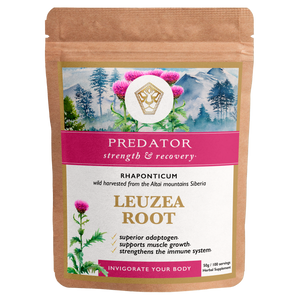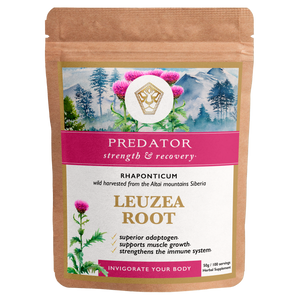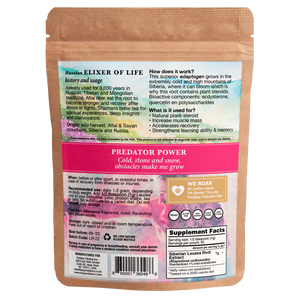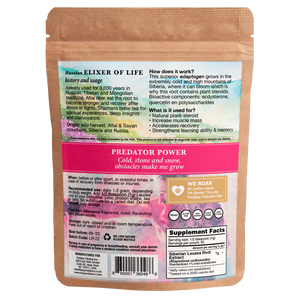 On Sale
Leuzea Root - Muscle Builder
Russian Life Elixir
History and Usage
Used in Russian, Tibetan, and Mongolian medicine for over 5000 years. Altai deer consume the root to become stronger and recover after illnesses and battles. Shamans brew tea for spiritual experiences, deep insights, and glimpses into the future.
Origin: Wild harvested from the Altai & Sayan mountains, Siberia, Russia.
How does it work? This quality adaptogen grows in the extremely cold high mountains of Siberia, allowing it to produce root steroids. Bioactive components: Ecdysterone, Quercetin, and Polysaccharides.
What is it used for?
Plant-based steroids
Muscle strengthening
Accelerating recovery
Enhancing learning ability & memory
When: Before or after exercise, during stressful times, during recovery, illnesses, or injuries.
Recommended usage: 1-2 grams daily, varies based on body weight. Add 1/2 teaspoon of Leuzea root to your smoothie, juice, protein shake, yogurt, tea, or latte every day. 
Free from allergens, artificial fragrances, colors, flavors, and preservatives.
Storage: Keep in a dark, sealed container at room temperature.